Amor de Alta Mar Video Debut, Kennedy Center, Wine...
Newsletter Headline Here… Newsletter Headline Here… Hola amigos, Aqui les presentamos el nuevo video para la cancion "Amor de Alta Mar" que debuto en VEVO la semana pasada. El nuevo video fue dirigido por Carlos Lopez Estrada y fue grabada en Los Angeles donde salen hermosas tomas de la ciudad con muchisimos pajaros! Si no lo has visto todavia haz...
5 tags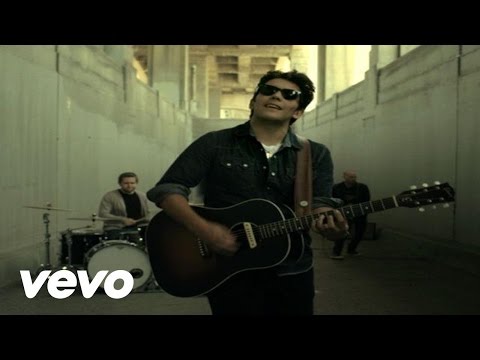 3 tags
Entre La Ciudad y El Mar Fan Store
Hola friends! Welcome to the Entre La Ciudad y El Mar virtual store. The purpose of this store is to give you, music lover, art appreciator, a little more than the usual. Recently I have been getting a lot of requests from fans and supporters that haven't been able to come to the live shows, about being able to buy the album and t-shirts. This store is to give you the chance to purchase the...
NorCal Shows!
Hola amigos and friends, Here is a quick update on the shows we will be playing in NorCal this coming week. Sacramento July 28  5pm – 8:30pm Cesar Chavez Plaza (9th & J St.) FREE ALL AGES! http://www.facebook.com/profile.php?id=100002498527667&ref=ts San Francisco July 30 9pm Doors Open Red Devil Lounge (1695 Polk St. San Francisco, CA)...
Shows!!! Conciertos!!!
Hola amigos, So for June and July we are starting to get busy and we are putting together a good amount of shows for all you CA kids. Here is the info on whats coming up. Also if you have any recommendations on places to play or want to book us for your venue email us at info@gustavogalindomusic.com or send us a message to my facebook page. Amor y Musica, Gustavo June 10, 2011 Molly...
3 tags
I've been a bad neglectful tumblr updater....
Mañana- Martes, Marzo 22: Ximena Sariñana y...
Mañana- Martes, Marzo 22 (Tomorrow- Tuesday, March 22) con Ximena Sariñana Todas Las Edades (All Ages) $15 8pm The Roxy Theatre 9009 W. Sunset. Blvd. West Hollywood, CA 90069 (map) RSVP on Facebook: HERE Buy Tickets: HERE Entre La Ciudad Y El Mar Disponible en todas las tiendas. Available at all retail and digital...
12 tags
Album out and SXSW 2011
Hola amigos! First off I just want to thank everyone of you who has purchased the album "Entre La Ciudad y El Mar" this past week. We turned a lot of heads and made a big splash with the album debuting and #2 and getting to the #1 spot on the the iTunes Latin Pop charts. Thanks also for all the kind messages and posts to facebook and twitter. You guys are amazing. I also wanted to...
Entre La Ciudad y El Mar Album Release + Party
March 8: Entre La Ciudad Y El Mar - Album release! Plus! Album release Party! Mis queridos amigos, Hace dos años empece, con la ayuda de Adrian Sosa, Anibal Kerpel y Gustavo Santaolalla, a grabar las canciones de mi primer disco "Entre La Ciudad y El Mar". El proceso de haber escrito estas canciones con mi guitarra y un cuaderno y despues ver como fueron...
Wheels of Thunder
Here is are the lyrics to a new song that I wrote with the help of the boys of "El Dorado" and was produced by Josh Sonntag, Adrian Sosa and Anibal Kerpel. There is an alternate acoustic version that we will post soon as well. Aqui esta la letra de una nueva cancion que escribi con los chicos de "El Dorado". Fue producida por Josh Sonntag, Adrian Sosa y Anibal Kerpel....
Watch
Dia de ensayo acústico en preparación para unos shows y grabe una canción que no habia hecho antes que se llama Amor de Alta Mar. La cancion se trata del precios que pagas cuando intentas ir por tus sueños y dejas el amor atras. Getting ready for some acoustic shows and thought I would record one song I have not done acoustic before. This one is called Amor de Alta Mar. Its about what happens...
5 tags
Barco de Papel - Letra
En un barco de papel Estamos tu y yo Solos con el mar Y con cartas de amor Construimos el timon Pero se nos olvido… Navegando sin saber A donde el viento nos llevara Solo que sera de mi amor Solo que sera de ti amor Tratamos de cruzar El desierto de azul Sin saber porque llegar Olvidamos la razon Sin estrellas ni mapas Solo el amor va A la merced del mar Navegando sin...
Today! Barco de Papel video premiere!
Today! - January 26: Barco de Papel - Video release photo by: Jonathan Yi via Flickr With the second single, "Barco de Papel", we wanted the video to be less about a storyline and be more visually atmospheric, and show more live performance as I explored one of my favorite cities in the world, New York, and in the wintertime when the landscape takes on almost an empty, but...
Santa Ana con Pambo y Madame Recamier →
Hola amigos! Just wanted to let you all know that I will be trading in my front man status and playing guitar for my good friend Pambo this Saturday in Santa Ana along with the wonderful Madame Recamier and La Santa Cecilia. Here is the link with the details.
Tonight! Hello Seahorse, Madame Recamier and...
Hello Seahorse! with special guests: Gustavo Galindo & Madame Recamier Thursday- January 13, 2011 @ Detroit Bar (map)      843 W. 19th St.      Costa Mesa, CA 92627 9pm  21+  $13 RSVP on  Purchase tickets in advance: HERE
GUSTAVO GALINDO presents BARCO DE PAPEL
Barco de Papel available digitally today! Download it here: http://bit.ly/eMwBba   Building towards the release of his highly anticipated debut album, ENTRE LA CIUDAD Y EL MAR, GUSTAVO GALINDO presents his second single: "Barco De Papel" The song was written by GUSTAVO GALINDO and co-produced by Adrian Sosa and multi Grammy and Oscar-winning producer Gustavo Santaolalla "Barco De...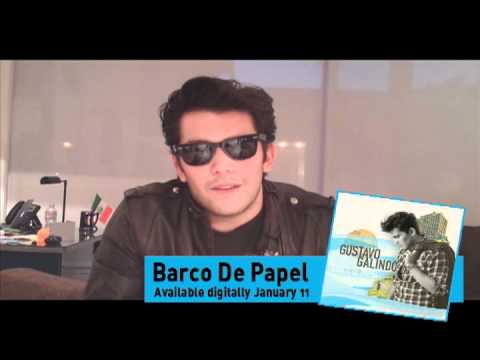 about Gustavo Galindo
"Gustavo has an incredible future, I believe he's one of those rare artists that at least for me, takes years to find." Gustavo Santaolalla, Surco KPFK 90.7 fm, "Global Village" "An incredible songwriter — really, really clued into merging Latin music with almost a classic Bruce Springsteen songwriting style." Joe Cuello, MTV Entertainment Weekly, "Your Next...